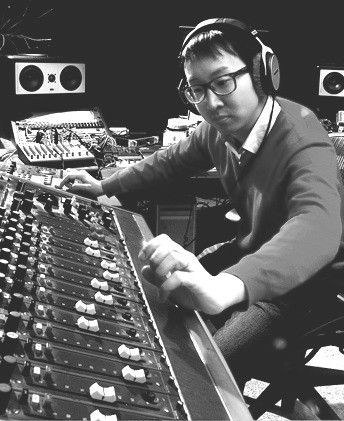 Sad news from yesterday – famed Chinese music producer Chen Yuli was killed in a car accident yesterday, in his hometown of Paris. He was only 29 years old.
Growing up in France as a child of Chinese immigrants, Chen was influenced from a young age by his father, famed composer Chen Qigang. He started studying classical piano from the age of 3 before becoming interested in music production as a teenager. In the US, he studied under Jay Messina, the producer for Aerosmith, KISS, Lou Reed, Patti Smith and many others. Coming back to China in his mid-20s, Chen was the audio engineer and head of musical production for the Opening Ceremony of the 2008 Beijing Olympics and the producer of the Olympics' theme song "You and Me."
In addition to his background in producing and engineering pop music, Chen Yuli habored a deep love and respect for all types of contemporary music, including rock, electronica, indie and more. He mixed and produced tracks by Wang Wei, Arrows Made of Desire, The Gar, Mr. Graceles and Queen Sea Big Shark. Stepping out from behind the mixing console, Chen also sometimes played keyboard for Beijing indie pop band Arrows Made of Desire.
As is custom today around the world, his friends and fans took to Weibo to express their regret and sorrow at Chen Yuli's passing yesterday.
RIP, Chen Yuli. Though we did not know you personally, we know you're still making music wherever you are.