Guest post by Jake Newby, Editor-at-large, Time Out Shanghai
There was a new location, a varied line-up and generally strong attendance, but unfortunately one of the biggest stories to emerge from this year's Clockenflap was weather-related. The long-running Hong Kong festival was hit with a deluge of heavy rain showers on its second day, interrupting its momentum like a letter from the FBI.
Weather worries aside however, 2016's Clockenflap was an impressive event well worth a trip down to the SAR, and made for an interesting contrast with the glut of music festivals that have spread across the Mainland in recent years.
The line-up
Clockenflap suffered a couple of high profile cancellations this year, with LCD Soundsystem and then Die Antwoord pulling out after they were announced, but the Chemical Brothers and M.I.A were drafted in as replacement headliners and it was a strong line-up overall – one which is unlikely to hit the Mainland in the near future, and thus I wasn't the only resident from this neck of the woods to head down there.
M.I.A certainly seems like the kind of artist who will struggle to meet with Ministry of Culture approval here any time soon. Not that she was drawing too much of a distinction between the Mainland and the SAR in which she was performing, frequently mentioning her 'first time in fucking China' and that she was going to get her son to learn Mandarin (which understandably got a mixed reception in the current climate). Regardless, she put on an entertaining show through the rain with a set-list that was mercifully light on her latest album and heavy on the hits.
But it was the breadth of big names, not just the specific individuals, that set Clockenflap apart from the likes of Strawberry and Midi Festivals; there were established big-hitters (Sigur Rós, Foals, The Chemical Brothers), a smattering of legacy acts (George Clinton and Parliament Funkadelic, The Sugarhill Gang), hipster favourites (SBTRKT, Crystal Castles) and artists who have had break out 2016s and/or look set for big 2017s (Blood Orange, Shura, Yuna).
Of course, this was reflected in the pricing. A three-day pass was around 2,000RMB on the door; cheaper than the 3,000RMB that Fuji Rock sets you back, but around four times the price of this year's Shanghai Strawberry Festival (for which you got a standard roster of Chinese bands, Disclosure and a last-minute cancellation from The Prodigy).
The site
Another strength for Clockenflap came with the production values. Poor sound quality and especially sound bleed are issues that seem to blight too many Mainland festivals, with the latter often coming not just from other stages but from the booths of commercial partners. Shanghai's Strawberry, Echo and to a degree JZ Festivals have all suffered from this in recent years, with big brands being allowed to blare their competing messages and music out across the festival site (sometimes failing to kill the noise before acts have started performing on stage).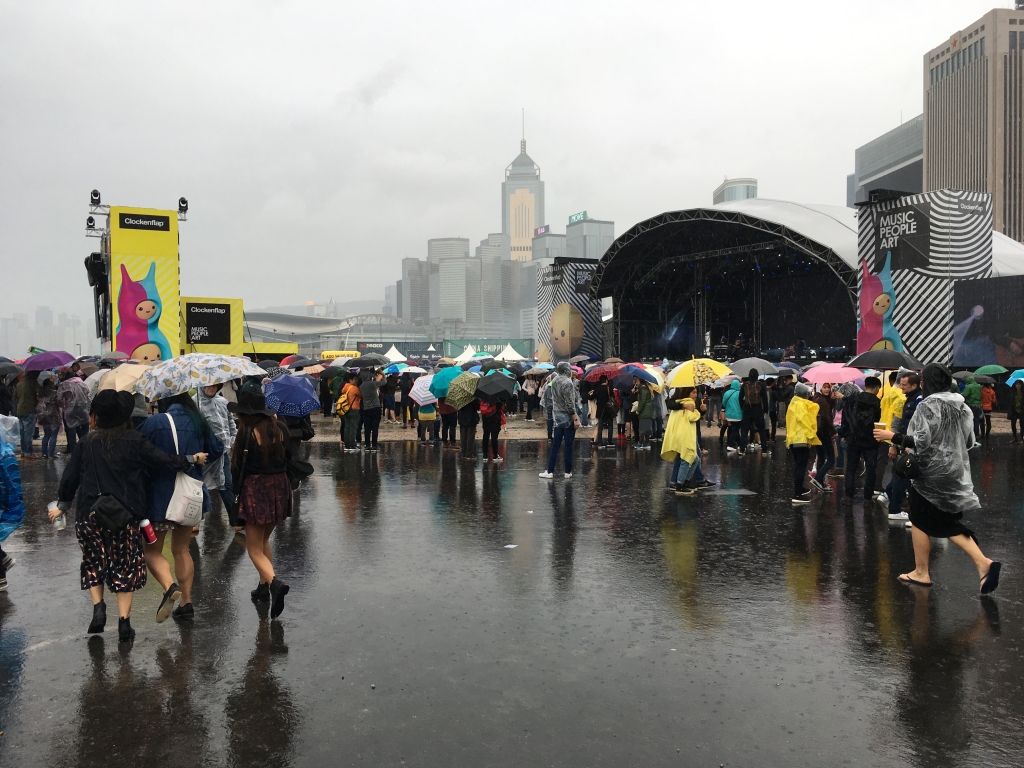 After eight years of growing their own brand, Clockenflap have the luxury of being established and confident in their festival – while presumably also recognising that too much in-your-face branding does little to aid a festival's atmosphere – and thus avoided this fate. There were some sponsored stages, a few on-site brand stalls and par-for-the-course tie-ups for food and drink, but nothing that made it feel like an outdoor consumer fair with a music festival tacked on the side. The shadow of the IFC loomed large over the festival, but only in a literal sense.
In fact it was a spectacular setting. 2016 saw the festival up sticks from its West Kowloon home of recent years to take over the Central Harbourfront beside the IFC instead, with views across the harbour to Kowloon on one side and Hong Kong's iconic skyline providing a backdrop to the main stages on the other. When the skyscraper light show kicked in at night, it really added another dimension to the performances going on in front of it (at least for a tourist), although such a downtown location apparently came with some noise restrictions.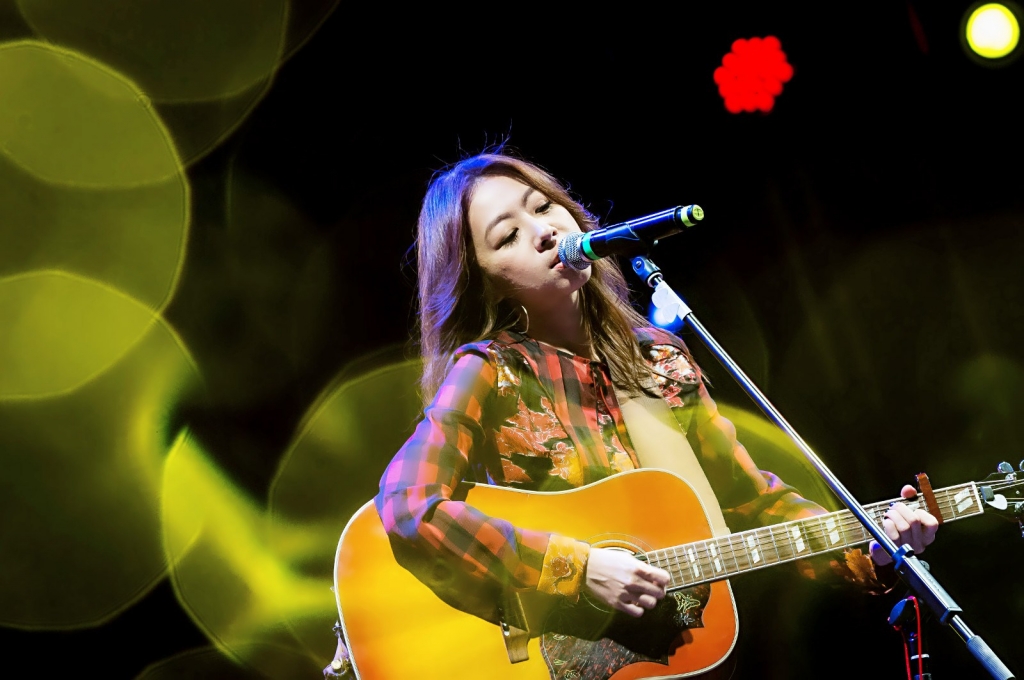 Although technically bigger, the new site felt a little cramped in places and when audience numbers were at their highest, several bottlenecks formed as people attempted to move from one area to another. This was particularly the case with the narrow pathway from the main festival site to the electronic stages and the primary food section, which involved crossing a road that wasn't closed to traffic until part-way through the evening on Friday, seemingly at the behest of the authorities. Fortunately, people were generally good-natured about such teething problems, helped along by a warden who led slow-moving crowds in a rendition of Reel to Real's 'I Like to Move It'.
It was very much a downtown festival, which meant that while audiences at the likes of Glastonbury might revel in the rain and see it as part and parcel of the festival experience, when Clockenflap became Soddenflap people either made a run for the nearby shopping centres (covered areas on site were sparse) or put up their umbrellas blocking views of the stage. Aside from a grassy section at one end that formed the family-friendly area of the site (with a range of activities for kids, art installations and a craft market), it was mostly concrete and gravel, and the uneven surface led to large pools of water forming in front of the stages on the second day.
On Sunday, the sun came out and it was glorious. The organisers set to work sucking up the worst of the water, Yo La Tengo Yo La Tengoed and it was good vibes all around.
It was all well worth the trip down from Shanghai and I'd certainly do it again, though I'd probably take a better rain coat and footwear more waterproof than beaten up Feiyues next time, just in case.
And for a taste of it yourself, you won't even have to wait until next November; posters across the site pointed towards the organisers' next major project in Hong Kong: the arrival in these parts of Sónar Festival. The renowned Barcelona-born tech and music fest will hit HK at the start of April – one to keep an eye on.
Photos by Chris Lusher, Dominic Phua and Jake Newby.