Ah, the good old days.
Grimy livehouse vibes. 40 RMB student tickets. 5 RMB Tsingtaos.
Some obscure post-rock band from the Midwest.
50 hardcore fans, some curious onlookers. Local support.
It's a wistful, almost nostalgic vision of the 'scenes' we imagine in Chinese cities. It's a model that dominated the live music space for almost a decade. Hey, it's been our jam for over a decade.
But that era appears to be quite definitively over. What's replacing it, however, aligns with the increased muscularity of China's economic position in the world: bigger, bolder, but also quite a bit more compromised.
Last month, a fantastic piece on Radii by researcher Nathaniel Amar asked, "Is China Headed Towards a Future Without Foreign Bands?" It's a fair question, but only if you consider the totality of the scene to be what we outlined above: small-to-mid-size shows and stripped-down tours.
Amar's argument is that the new tax regime on foreign performers and ticket sales destroys the economic case for smaller tours and bands in China. Promoters at this level were already operating quite a marginal business, and high taxes here would mean higher ticket prices, which then prices out the core fanbase of many of these 'indie' and underground bands, who are often students or early-career professionals.
A more stringent enforcement system in many first-tier cities also means performances can't slip through the cracks anymore. Hefty fines and bands await those who don't play by the book, which means forking out for proper visas, permits, and paperwork. Here's how Amar breaks it down:
Let's say that an average Chinese live venue can accommodate between 600 and 800 people, and sell tickets from 100 to 300 RMB. In the best case scenario, a venue sells 800 tickets at 300 RMB each, earning 240,000 RMB total. The live venue has to use this money to pay for rent, staff, equipment, and the approval of the municipal cultural bureau. All that will cost roughly 100,000 RMB.
With the 140,000 RMB left, the venue has to pay for foreign band's air travel (usually four to seven musicians), accommodation for one or several nights, catering, local transportation, and visa fees.
With the new taxation policy, the venue has to pay at least 20% of its total earnings to the tax department — 48,000 RMB in our case. This means foreign bands will almost always lose money when performing in China. The only viable solution would be to raise the price of tickets — maybe possible for mainstream acts, but commercial suicide for indie bands.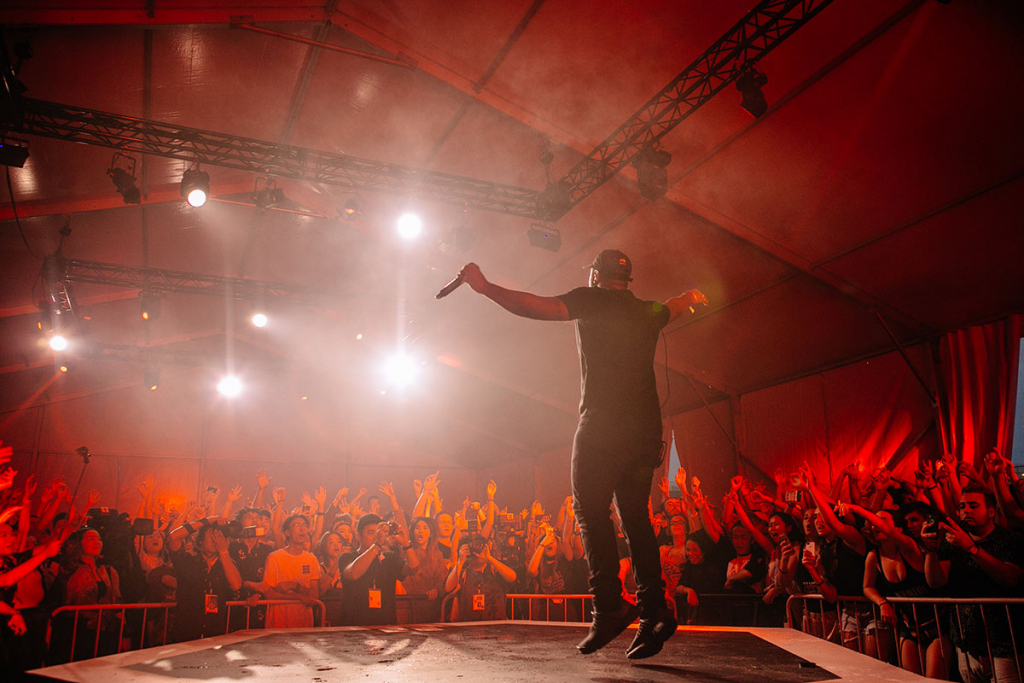 Go Big or Go Home
We have seen this exact situation play out over the last year or so. Indie bands charging 300 RMB++ for presale tickets where they would have charged 180 or 240 RMB just a few years ago.
But it's not complete "commercial suicide". It's a question of scale.
While the economic case for smaller tours is crumbling, promoters and organizers are moving up the production and value chain: big, bold shows with bigger artists. Just in the last six months, we've seen:
Rae Sremmurd and Lil Yachty – two of the biggest names in hip-hop in the world – both going to Chengdu.
Troye Sivan sold out show in Shanghai
Jason Mraz and Tom Odell for Livenation
Japanese band Mono perform 7 sold out shows around China
A sold-out A$AP Rocky Warehouse party in Shanghai, with Thundercat playing the same night (The warehouse party was subsequently stopped and then cancelled due to logistical issues, but that's for another article).
A multi-stop tour for The Jesus and Mary Chain, sold out in under an hour.
Hyde at the NECC in Shanghai
Many, many, sold out tours for foreign bands – Still Corners, Toe, Explosions in the Sky, Lucky Tapes, Franz Ferdinand…
All of which begs the question:
Why isn't Ed Sheeran coming here?
Radar's take on this is simple:
We're seeing two simultaneous trends:
1.     A broader crackdown on "grey market" economies across China, of which live performances and music are but one target.
2.     A continued frustration with poorly defined rules and norms for low- and mid-tier live music in China that is leading promoters to go bigger. Galas over gigs, if you will.
We've written often on the structural changes that the music industry in China desperately needs. What we're seeing now is a 'crackdown' on practices that emerged precisely because of poorly-defined rules and norms.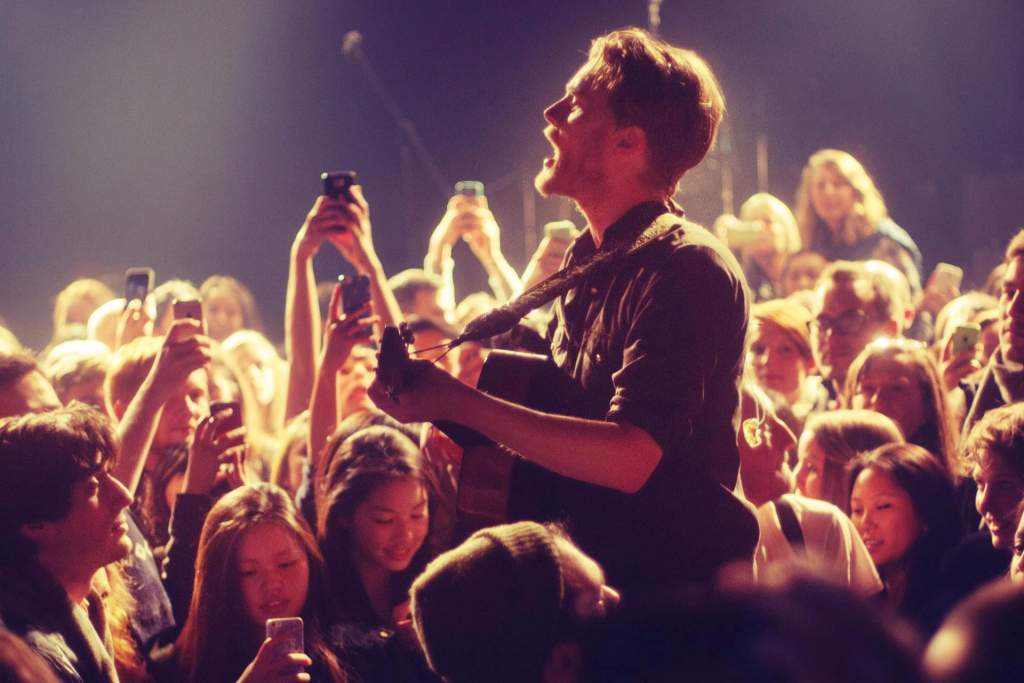 This is doubly true of 'underground' shows and smaller gigs. Bigger shows carry with them a bit more safety – larger venues are often licensed properly, and bureaucratic costs can be alleviated with scale.
But larger shows need to go hand-in-hand with a better business environment.
The permit system needs to be streamlined, or changed up so that promoters can go on sale – perhaps provisionally – before receipt. A 6-week period (and the opacity involved) between applying and receiving is often too challenging, particularly for festivals
Visas rules need to be applied consistently and must become easier for artists on tour to be able to apply.
There should be a process in place for international bands that live in China to legally play shows (a topic for another article)
Customs and shipping needs to be streamlined – it just takes too much time and money to get gear in and out of China, which is one of the main reasons the big artists don't come through.
An increase in scale without an increase in production quality and capability is a dangerous trend, and what we're likely to see is the same uncertainty and 'inability to professionalize' that dogged indie and underground music, but now magnified to a larger stage.
Of course, all of these arguments presuppose that China actually wants more in the way of touring international artists, which is not apparently obvious at the moment. As an increasingly important player on the global scene, this should be the case, but at a local level there seems to be a level of disinterest.
Is there a future for foreign bands in China? There is, but without some fundamental changes, it'll be restricted to overpriced, over-hyped spectacles with frequent risk of cancellation.
You know, also like the good old days.