Another year, another set of predictions. Let's dive in…
Here's the central conundrum that faces the Chinese music industry (and China, broadly) today: it wants to influence the world without letting the world influence *it*.
It wants access and accolade, but doesn't want to get its hands dirty with the hard groundwork that involves. It also doesn't want to get its hands clean – to work on standards and accountability and the transparency norms it so badly needs.
For an ultimately ironic look at how the country sees itself (and the stark reality), China's eminent Prime Minister Li Keqiang recently preached openness and globalization on a website that is blocked domestically.
In the year of the Rooster, the Chinese music business wants to have its chicken and eat it too. But the tenuous status quo it has established, between a suspicious ideology-driven state and a short-term cash-rich investing climate, is beginning to fray.
The outlook for this year is one of further fray, and possible fracture.
Radar, as always, is a mild advocate for positive, sustainable long-term change, so consider this a cautiously optimistic survey of where we stand, and where we're likely to go.
For context, do read our review of 2015 here, and our essay on China's recent ideological grandstanding.
Since we love a bit of search engine optimization, let's start with "Alternative Facts" (#china #trump #future #2017)
#1: The Year of the Rooster will be about "Trust" – the demand for it, the supply of it, and the structures that sustain and inhibit it.
It's an open secret that gaslighting in the Chinese music industry is rampant. Sales figures, audience numbers, contracts, sponsorship deals – all of them, all the time, are likely to be fudged, tampered, adjusted, fixed or made-up.
We recently reported on a high-profile example of this in the live sector when 天后 (Wong Faye) made her heralded return to Shanghai last December.  Apparently, the scalpers were out in force – ticketing companies "sold" the majority of tickets that then reemerged on the secondary market at (up to) ten times the price. The ridiculous and unregulated mess that followed – precipitated as always by watchful netizens – has apparently prompted the authorities to do a root and branch investigation of how the live arena and ticketing system is actually working.
That sounds positive, until you remember China is Exhibit A in throwing babies out with the bathwater. Add in a new Mayor in Shanghai flexing control in his new territory, and we might have ourselves some curbs on what was China's highest polling city for entertainment.
Broadly, it's also a fact universally acknowledged within industry circles that some kind of "trust event horizon" is at hand – manipulation of data can only go so far, and the infection is now a certifiable pandemic.
This affects the industry on multiple levels. But as it makes greater inroads internationally, it's the trusted companies, labels and institutions, those in line with international standards that will start to reap dividends.
One of the many causes of this low-trust environment is the lack of an accountable, insightful media. Much of the domestic coverage of the industry is basically PR – and those in the game know that "Pay to Play" is the norm rather than the exception.
The KOL system for promotion, now entrenched, is no longer an authentic reflection of interest and engagement. The international media, unfortunately, has shown no sign of maturity in its reporting on the Chinese industry and this looks unlikely to change.
On the investment side, the LeEco debacle (and others) have (for now) chastened "blind-rush" investors who see music as the next big 'opportunity'. The sheer scale of Le's hubris has left a giant investment overhang, more so now that someone has stumped up 16bn RMB to keep the Le Ecosytem running.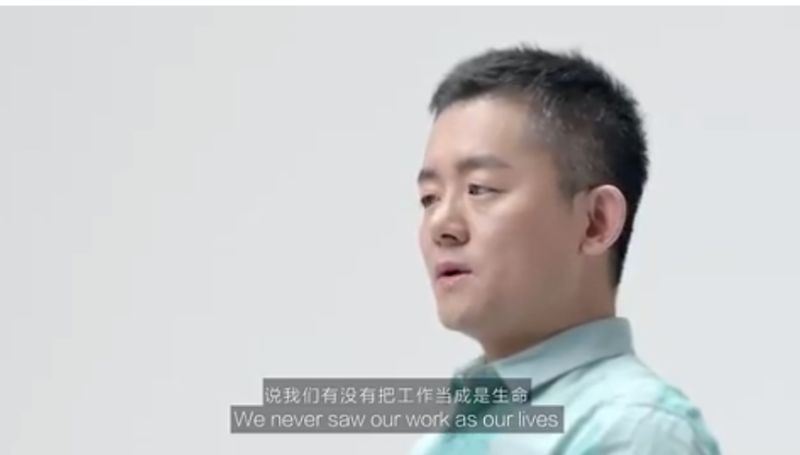 Still, the Radar believes that signs of greater accountability and rootedness to 'real' returns (again, this connects to the broader issue of 'trust' – see #3, below) will appear this year. 'Prudence' is what we're hoping for, but the road to it will be paved with many a fallen conglomerate.  Check out Alibaba's failures to date in the entertainment space.
Words work in many ways in China, and "trust" is no exception – what it means to the industry (norms, standards, openness) means something entirely to the state apparatus under which it operates.
For the powers-that-be, trust is something to enforce via control and ideology
2016 was the year Ideological grandstanding became real. As we wrote midway through 2016:
The piecemeal, shaky trust that businesses had built in the government's "scientific management" approach, and the equally shaky space carved out by the country's independent artists, is now in sharp decline. 
Permit issues, shutdowns and raids were business as usual, and there's a sense that they're being institutionalized as a check-and-balance against a culturally sensitive industry.  Economic incentives deployed in the service of propaganda. For a really comprehensive look into the fearful mindset of those on top, you can read this Chinafile essay.
From Electric Zoo and Boiler Room to Sonar, from Tencent acquisitions to Ali Music and Netease – trust is becoming the dominant watchword, and questions around it will be critical in the coming year.
And there's a strong reason for expediting this underpinning of trust in the industry: because on the artist and label end of the spectrum, something quite exciting is happening.
#2: From Artists and Labels, we are starting to see genuine, exciting cross border collaboration.
Last year, we placed big bets on China's new crop of young labels.
We were right – the labels went above and beyond our expectations, and they're the new vanguard for fresh new music out of China – taking releases, artists and concepts to foreign shores. In particular, the pan-Asian networks established by Beijing collective Do Hits (and others like Shanghai's Genome 6.66Mbp) – means that China now sees a healthy, eclectic trade in young, fresh club music and producers. Often earlier than many European and American cities.
On the electronic front, the Chinese footprint is expanding: Groove Bunny Records played showcases in Singapore. Howie Lee played a huge Boiler Room x Fendi show in New York, and toured India. Daily Vinyl headed out to Japan. NTS established a regular 'Live from Shanghai' series. SHAO and others from the Fake imprint headed out to Russia, Berlin and Eastern Europe.
We saw artistic collaborations with big-name western producers. And whether they are genuine endeavours or cynical cash-ins, 2016 also saw the entry of existing internationally networked music brands – Boiler Room, Electric Zoo –  and the creation of China-centric ones, such as the Modern Sky-supported 'Mad  ' EDM factory line.
On the live music front, old stalwart Maybe Mars sent its roster staples Birdstriking, Carsick Cars and Chui Wan to Europe and the US. Modern Sky bands Da Bang and Re:TROS toured northern Europe, partly in support of Modern Sky's Helsinki festival. The unbelievable rise to stardom of Taiwanese band No Party for Cao Dong underscored the huge influence that Taiwan, Japan and Korea have on mainland cultural consumption (even if that last relationship is now under a dark cloud).
In the year of the Rooster, we expect a greater pan-Asian footprint on the live music scene in China, especially with electronic and dance music. The presence of Chinese producers and musicians abroad will also expand, maybe even accelerate.  
And there's a reason we're detailing this here as a laundry list. Far from suggesting that all this was unique to just the last year (it's not), our proposition is that this trend of outward curiosity and co-option is symptomatic of something larger.
But where something organic bubbles, the industry isn't too far away. These past few years, we've seen that labels who move in non-organic directions have met with limited success.  Modern Sky's international festivals have had less than a stellar set of performances, and when Tree Music tried to step into the festival game with MOMA, it offered nothing new or interesting and eventually withdrew, bruised and bloodied. So, entangling these two opposing forces, it's safe to say:
#3: Investors will start to take real notice of where their money is going, and being very wary of new ventures
Music hasn't been inured from a common pattern we've seen elsewhere in China: first, steaming hot piles of investment money flow very quickly into areas where other money has gone – high valuations lead to other high valuations, which then lead to copycatting, then early saturation in thin markets, and eventually to market collapse and a hard investment exit.
With music, there is also governmental oversight. This is never a good situation, particularly with the loose rules and regulations surrounding accountability and reporting (See #1, above). It's also no good for developing sustainable, long-term marketplaces.  Like with the aftermath of the Faye Wong incident, high-profile lapses open regulatory windows for the state, and their rulebook only ever prescribes hard, punitive prohibition.
Music Festivals – big, loud, public – appear to be the low-hanging target here in 2017. Shanghai, to put it bluntly, has far too many low-quality festivals – our roundup in 2016 counted 50+, with one every weekend in the temperate months and multiple festivals during the busy ones. A backlash, a 'correction' or 'harmonization' is coming, and we're not sure what form it might take.
All of these factors – the need for trust, the move away from 'free', the curious outward expansion of young creatives – are accelerating because, at the broadest level, something interesting is unfolding:
#4: There is a Generational Shift Underway, and it's Feeding the Vitality and Energy of the Chinese Underground 
Generational shifts involve a significant difference in how culture is received and processed, and how influences, in turn, are radiated outwards.
We're seeing this shift underway in China now, which perhaps goes some way in explaining the flux and slipperiness we see when trying to understand the present moment.
Every generation carries with it both the residual and the emergent.
This new 'generation' in China is built on the residual sound of the past (the band Hiperson, in relation to PK14 for example), armed with a newfound confidence in creating a unique 'Made-in-China' sound. The emergent here is the form and manner of how they operate, buoyed by growing incomes and international linkages.
The last year saw solid, effervescent scenes consolidating in cities like Chengdu, Guangzhou, Hangzhou and others, all threaded together by common influences ingested via this new generational filter.
In the year of the Rooster, we expect the Chinese underground to splinter and silo on the basis of geography (Watch these interior cities closely) and genre (hip-hop, club-centric electronica and experimental, in particular).
What this means is that writers and observers and the media will have to smarten up – there is no longer a singular 'Chinese alternative', and there hasn't been for a good half-decade. These many localized silos are now branching off in in a hundred different directions, and the scene will be richer for it.
TL:DR;
Here's the crux of the coming year:
The question of whether alternative culture can exist in China is now moot. The question we should be asking is: how can it grow and sustain itself in the face of an ideological and political challenge? And how can the Industry create trusted institutions that work in China's unique context? Can the industry build on what it has already, as flawed as it may be?
And here's a possible answer:
The industry wants to have its cake and eat it too. You can't influence the world without letting the world influence you, as this young, new generation of Chinese producers and musicians seems to know all-too-well.
At the top, the government needs to trust in ideological flexibility. In the middle, the industry needs to take a long hard look at itself in the mirror. At the bottom, the people doing it right just need to keep on keeping on.
Let us know your thoughts. Happy new year, all!